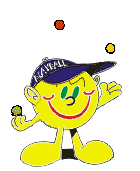 Playball is Favorite Time's sports-fitness program for ages two through six.  Using sport as the means, Playball gives students a sound base from which to develop every aspect of their lives.  Playball is on Tuesday.  Please see the front desk for further details.
During Playball the students learn the basics of numerous sports, from basketball, baseball, golf, hockey, tennis, volleyball, to soccer. Children will develop their fine and gross motor skills, improve concentration skills and be competent in eye-hand eye-foot coordination and balance.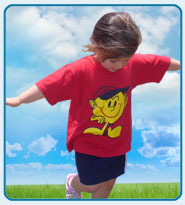 The main objective of Playball is to provide children with the opportunity to develop a host of necessary social, educational, and personal skills. What makes the program special is the supportive environment in which they are taught.
The Playball program is not intended to produce children who are going to be sport stars, but to help children develop life skills. Through the medium of sport the skills that are developed will help children deal with the challenges and obstacles of everyday life.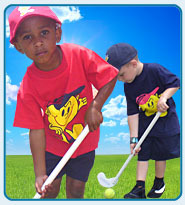 About Coach Paul Wilmot,
Owner / Fitness Instructor
Coach Paul is the owner and lead instructor for PLAYBALL. We are very excited about PLAYBALL because of Paul's active involvement in every class. Paul has a background in Early Childhood Education and has experience in childcare and in the classroom.