ABOUT ALS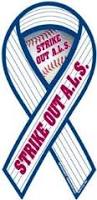 Amyotrophic Lateral Sclerosis (ALS), often referred to as "Lou Gehrig's Disease," is a progressive neurodegenerative disease that affects nerve cells in the brain and the spinal cord. Motor neurons reach from the brain to the spinal cord and from the spinal cord to the muscles throughout the body. The progressive degeneration of the motor neurons in ALS eventually leads to their death. When the motor neurons die, the ability of the brain to initiate and control muscle movement is lost. With voluntary muscle action progressively affected, patients in the later stages of the disease may become totally paralyzed.  ALS is a devastating, progressive neurodegenerative disease that is fatal and has no cure.
The ALS Association
ALS MISSION is to lead the fight to treat and cure ALS through global research and nationwide advocacy while also empowering people with Lou Gehrig's Disease and their families to live fuller lives by providing them with compassionate care and support.  For more information CLICK the ALS Logo.
Why We Walk
We walk in honor and memory of Rosemary Walker.  We walk to bring awareness to the public about ALS and financial support for ALS families and research.  We walk in the hope that one day there will be a cure for ALS.  For more information regarding Walk to Defeat ALS CLICK the logo below.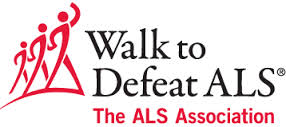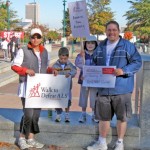 In Honor & Memory of Rosemary
…by Paul Alan Walker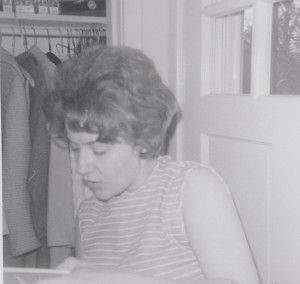 My Mom and Dad never heard about ALS until July of 1977 when my Mom was diagnosed at the Mayo Clinic.  I was six years old.  My Mom had ALS from 1976 until the summer of 1985 (9 years).  When she was diagnosed the doctors said she had three years to live.  Hope and Kim, my two sisters, and I would watch my Mom's health deteriorate over the 9 year period while my Dad, Robert, worked very hard to make life as normal as possible.  We had various LPN nurses that came into our lives and cared for my Mom and us three kids.  My Dad was a school principal at the time and would care for my Mom and us kids from the moment he got home and every weekend.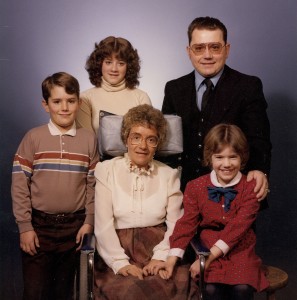 The one thing I remember about my Mom was her smile and laughter.  Until many years later and after college, I learned why my Mother was able to smile, laugh, radiant peace, love, and joy, during her suffering.  I learned that my Dad and Mom wanted to be used by God, and through their suffering a sincere desire and prayer was answered.  I am sure this wasn't the plan Dad and Mom had in mind, and at times it was very painful to experience; however, this was the plan God had for our family and my Mother embraced it with joy.  As a young child, I remember thinking that my Mom was just a "Holy Roller" or a "Jesus Freak" and the Bible study women where simply religious people.  I couldn't have been more wrong.  The source of my Mother's joy, peace, and hope was her relationship and fellowship with Jesus Christ.  It wasn't just a support group of women that came to visit Mom once a week, but a loving prayer team that knew the power of prayer that our family desperately needed. My Mother suffered and died with complete peace that God's love would never fail her.  She enjoyed life and made every effort to be the Mom she was able to be regardless of her circumstances.  I believe my Mother left a legacy for others Christians to follow and was a great witness and testimony of a life surrounded to God's will.  I believe near the end of her illness, my Mother knew that her suffering was more precious than gold or silver, and she was grateful for the experience that many Christians today are unwilling to go through.  Rosemary's life was a life lived to the fullest praising her Savior that she grew  to love more each day.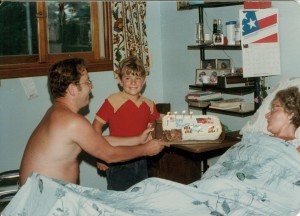 I know that my Mother struggled with the fact that she wasn't able to do most things that healthy Moms are able to do.  However, she did the most important and significant thing any Mother can do and that was to pray for her children and husband.  I am very thankful that my Father, by God's grace, kept our family together and simply didn't move on with his life without us.  One day we will see Rosemary again and what a joy that will be!
It is strange that my Mom's desire was to care for children in our home.  When building our home my Father built custom child friendly areas for caring for children including this huge changing area in the main hallway.  I wonder what Mom would say about our school and that Elizabeth and I have the same passion to care for children.  Never in a million years would I think that I would one day take part in a dream my Mom had to serve children.
CLICK on Image for Readable Format:
Have You Heard about the "Ice Bucket Challenge"?

In August of 2014, the Ice Bucket Challenge™ has quite literally "soaked" the nation. Everyone from Ethel Kennedy to Justin Timberlake to President George W. Bush has poured a bucket of ice water over his or her head and challenged others do the same or make a donation to fight ALS within twenty-four hours.
The challenge involves people getting doused with buckets of ice water on video, posting that video to social media, then nominating others to do the same, all in an effort to raise ALS awareness.  People can either accept the challenge or make a donation to an ALS Charity of their choice, or do both.  Learn more by clicking the above "I Completed the Challenge!" icon or follow the links below.
Experience the #IceBucketChallenge phenomenon that's spreading ALS Awareness across social media. Challenge your friends and family today!​
http://www.alsa.org/donate
Favorite Time Team takes the Ice Bucket Challenge:
Who We Challenge:
Our Favorite Parents
Our School Age Tick Tock Club
The Department of Early Care and Learning, Executive Team
Rosemary Walker's Grandchildren