Highlights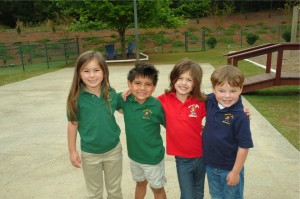 The success of any program is dependent on proper organization, planning, and execution. At Favorite Time we are committed to provide an environment conducive to learning, recreation, and rest or nap time. We provide times for open play, scheduled activities, and an overall rhythm and tempo that permits structure and spontaneity.
Flex Daily Schedule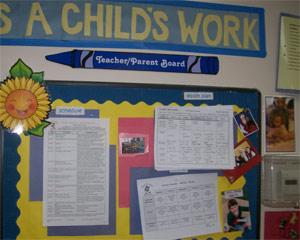 Posted in each classroom on the parent bulletin board is an event and timeline schedule for a typical day at Favorite Time. The schedule gives parents an idea of how their child will spend their day. The day is filled with fun and exciting things to do where children learn through play. Outlined in the schedule are the time and activities with the educational goals for each event. The schedule is very flexible to accommodate changes in weather, child-preferred activities, and special event days. Flexibility is balanced with daily routine periods such as meal times, group time, and rest time to provide continuity, order, and structure.
Creative Curriculum
Also posted on the bulletin board in each classroom is the weekly lesson plan. Lesson plans are customized to the age of the children in each classroom. Lesson plans include art, group time, sensory, science, math, music & movement, games, literacy, and writing.
Favorite Zones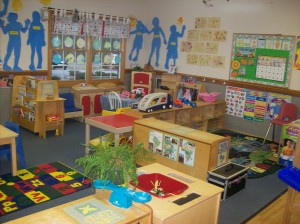 Our Favorite Zones℠ of learning include the block area, dramatic play, manipulatives, art, sand & water sensory table, library, music, computer and outdoors. These areas are designed to provide an ideal inviting environment that promotes exploration, discovery and learning through play. The indoor zones are custom built to your child's height and age. Our outdoor zones are separated for the different developmental needs of each age group. We are proud to also provide a Wet & Wild Water Park with a large sand zone for warm weather fun.
Environmental Rating Scale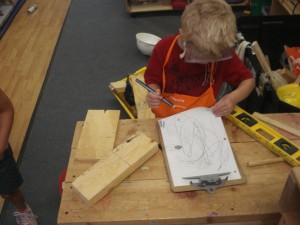 Favorite Steps℠ incorporates the Infant/Toddler Environmental Rating Scale (ITERS) and the Early Childhood Environmental Rating Scale (ECERS). These tools are used to assess how well Favorite Time Academy is meeting the needs of all of the children in our care by scoring all aspects of the classroom environment. Space and furnishings, personal care routines, communication, interactions, program structure and parent/staff interactions are all part of our continual pursuit of quality early childhood education.
DAP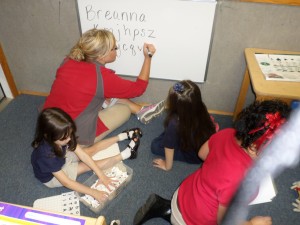 Favorite Steps℠ follows Developmentally Appropriate Practices that meet children where they are developmentally and enables them to reach goals that are achievable and challenging. Favorite Time Academy wants all of our teaching practices to be developmentally appropriate. We present goals and experiences that are suitable to a child's learning and development, yet challenging enough to promote progress and interest.